Located in the historic district of Saint-Germain-des-Prés, this 4-story building dating back to the 17th century also embodies CRAVAN's values: duality, contrast, heritage, newness...
Designer Ramy Fischler has conceived CRAVAN as a Dadaist collage, a composition of historical and dreamlike décors.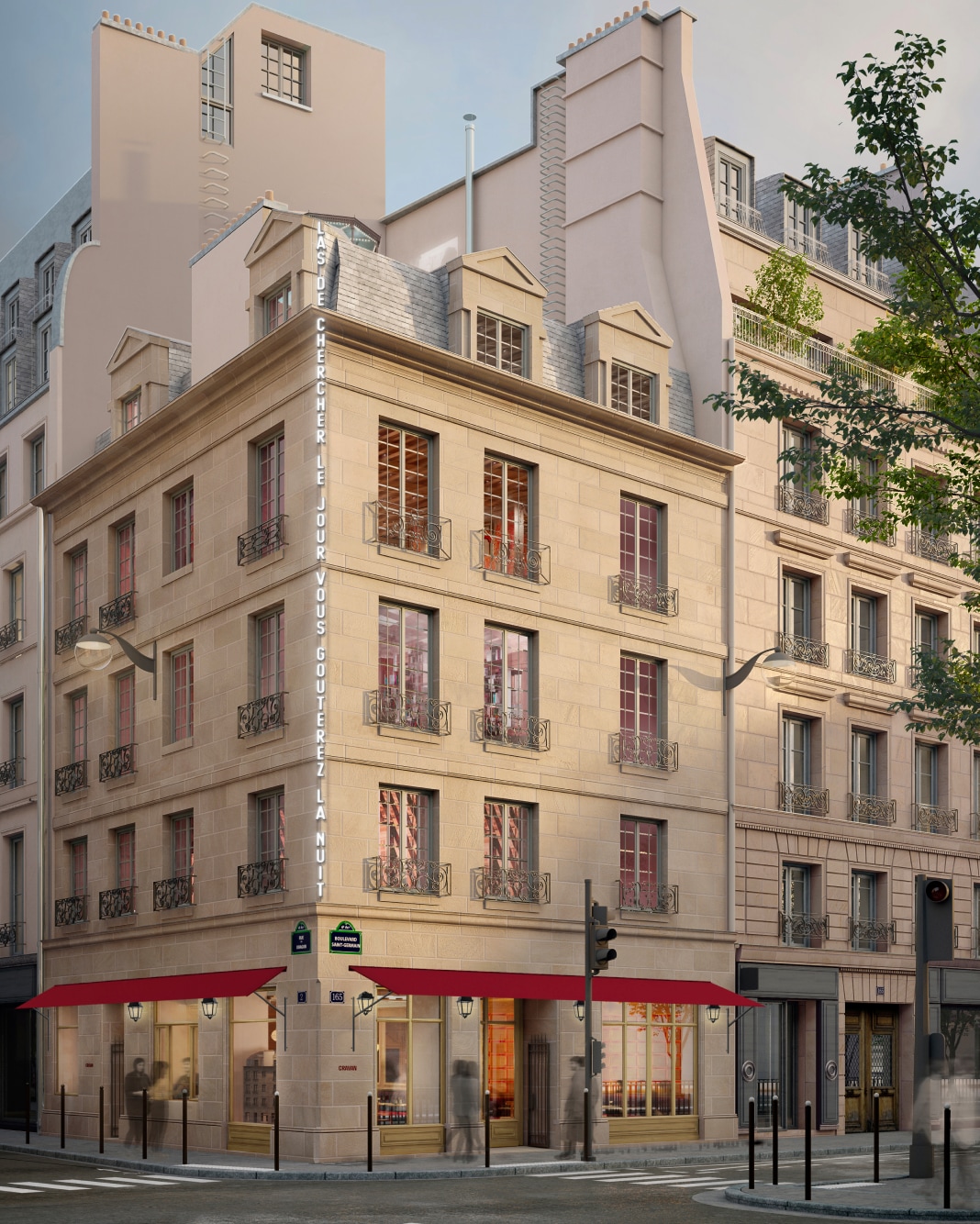 A living place
Among the designer's inspirations are the original layout of this typical 17th century Parisian building, Arthur Cravan's dualistic universe, the Surrealist school in which the poet-boxer was immersed, and the spirit of the festive literary bars that helped make the Saint-Germain district legendary. 
The CRAVAN building is the last remaining historic building on the boulevard. Every effort has been made to preserve its original features and blend in with the urban landscape of Saint-Germain.
The bars
CRAVAN has 3 bars with distinct décors, conceived as collages where styles from different eras intertwine:
On the ground floor, the first bar pays homage to the "little" CRAVAN, the original bar located in the 16th arrondissement of Paris, and its legendary Art Nouveau style, with its traditional counter, Thonet furniture and quilted banquettes. A Belle Epoque world that contrasts with the 17th century woodwork adoring the rest of the space. 
On the first floor, a Drugstore spirit is celebrated, with its two-tone marble bar and mirror slats, intermittently reflecting the surrounding historic décor. Sit at the bar or snuggle up on the banquettes that line the room, in a lighthearted, theatrical atmosphere.
On the third floor, the fresco room offers the ultimate intimate experience. Each small salon faces a private fireplace. The cosy atmosphere contrasts with the bar, mineral and metallic, which displays bottles from the CRAVAN collection by candlelight.
The Rizzoli Library
The second floor is for the library, with its collection of antique books and velvet sofa conducive to reading. In this authentic setting, with a breathtaking view over Place Saint-Germain, a mobile metal arched bookshelf has been installed: the Rizzoli library thus takes over the entire floor, reveals a selection of books that will pair perfectly with cocktails.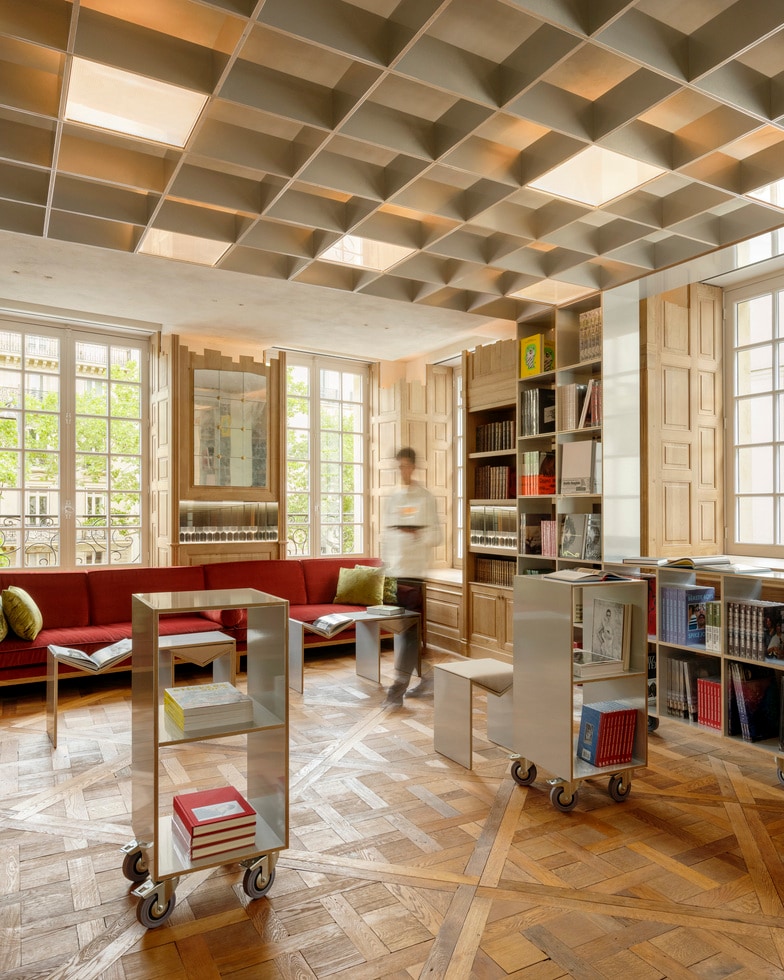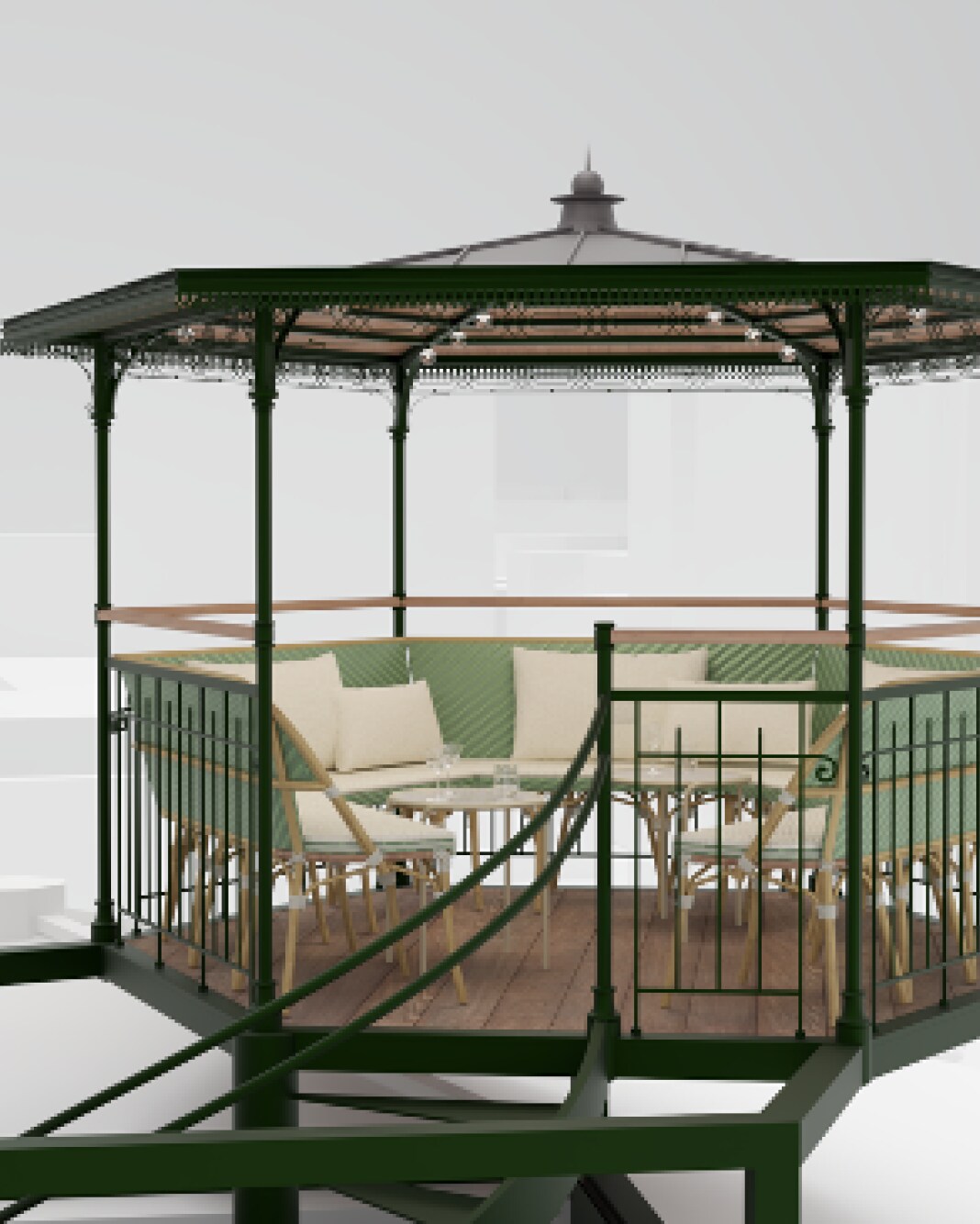 The Cinema Kiosk
Behind an unmarked door with a secret entrance, a staircase crosses the roof and leads to a wrought-iron kiosk overlooking the boulevard. This most unusual of spots, perched on top of the building and open to only a few guests every evening, is none other than the world's smallest cinema!
165, boulevard Saint-Germain,
Paris 6


For all privatizations, questions or specific requests, please do not hesitate to contact us.